After reading almost three hundred pages of the novel, I am able to understand the way the author has formatted it. The format is for the most part a continuous story. Occasionally there are flashbacks, or dreams which are made to seem like they are real. However, for the most part the story moves forward chronologically. This simple format makes the story much easier for the reader understand, which allows the reader to focus on the details of the story. The time stays in the past tense for the entire story which also adds to its ease of comprehension.

The story is in third person omniscient. Goldman chooses to tell this story from this point of view so that he can focus on different characters as necessary. For instance, he provides detailed flashbacks to Inigo's and Fezzik's childhoods. There are also sections in the book which are focused entirely on Westley alone. Switching the character in focus is much easier for the author to do in the third person. If the story were in first person, the backgrounds that these characters have would have to be much less detailed. Any knowledge we gain of their past would be through their conversations with Buttercup.
Powered by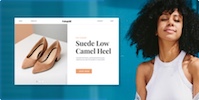 Create your own unique website with customizable templates.